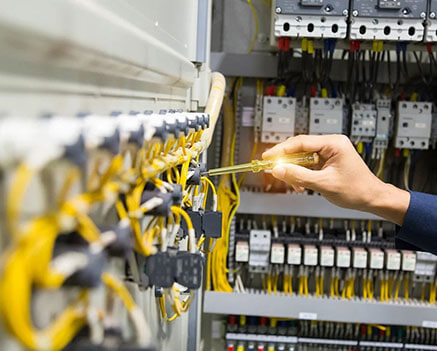 Electrical Services
Visions Renovation Group offers top-notch electrical services for residential and commercial properties. Our team of licensed electricians is highly skilled and experienced in handling all types of electrical needs, from simple repairs to complex installations.
We provide a wide range of electrical services including lighting installation, electrical panel upgrades, rewiring, outlet installation, and more. Our electricians use only high-quality materials and state-of-the-art equipment to ensure that your electrical system is safe and reliable.
At Visions Renovation Group, we understand the importance of having a functioning and safe electrical system in your property. That's why we offer prompt and efficient services to ensure that your electrical needs are met in a timely and cost-effective manner.
Whether you need electrical repairs or installations, our team is ready to provide exceptional service and quality workmanship. Contact us today to schedule an appointment with our electrical experts.